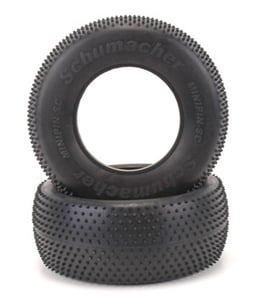 £

11.70
Short Course Tyre - Mini Pin - Yellow
A great tyre for Astro and Carpet. Available in Blue - Hard, Yellow - Soft and Silver - very soft compounds.
This tyre has maximum traction and aggression. To tune the car it maybe required to trim some pins from the front tyres for less bite, or try Blue front, Yellow rear.
Supplied in pairs without inserts.
We recommend a firm insert.